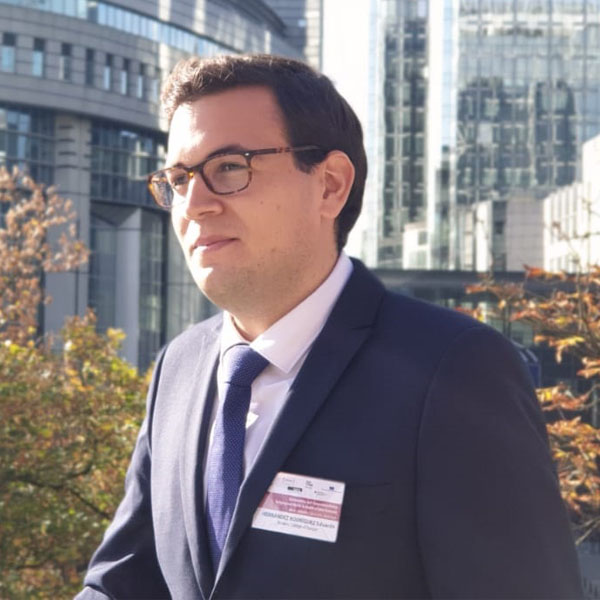 Eduardo Hernández Rodríguez
POLISS research theme
Applied Methodology and Tools for the Design and Implementation of Smart Specialisation Strategies
Host institution
Utrecht University
Secondment institutions
Bocconi University
World Intellectual Property Organization
Background
Eduardo holds a Bachelor of Economics and a Bachelor of Laws from the University of Seville (Seville, Spain). During his bachelor's studies he was also Erasmus visiting student at Sciences Po Strasbourg (Strasbourg, France). In addition, he holds a Master of Sciences in European Economic Studies: European Law and Economics Analysis from the College of Europe (Bruges, Belgium).
Research
The influence of regional engagement in global value chains on structural changes processes. Eduardo studies the role of interregional value-added linkages shaping regional competitive advantages, labour patterns and technological capabilities.
Current Research Question
Does regions' participation in global value chains influence functional specialisation in trade? Does this participation shape their evolution of technological capabilities? Is the principle of relatedness verified in this evolution?
Data & Methods
Labour occupations from the European Labour Force Survey, wages from the European Structure of Earnings Survey, and input-output tables from EUREGIO. Methodology combines input-output analysis, econometrics, and network techniques.
Societal interest
Recently we witnessed how globalization produced winners and losers. To understand the new international trade on value-added can help EU regions to profit from these processes improving EU regional cohesion.
Contact details