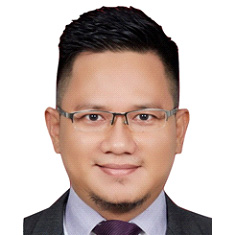 Eristian Wibisono
POLISS research theme
The Economic Impact of Smart Specialisation Policy in Less Developed European Regions
Host institution
University of Pécs
Secondment institutions
London School of Economics and Political Science
Chamber of Commerce and Industry of Pécs-Baranya
Background
Eristian holds a Masters degree in Economics from Jambi University (Indonesia). Currently he is working as a civil servant in the Department of Industry and Trade in Jambi Province, Indonesia. He started his teaching experience as a guest lecturer at the Chemistry Program at Jambi University. His research interests are Development Economics, Regional Economics and Industrialization where he has published several related scientific articles.
Research
Eristian focusses on assessing the economic impact of the Smart Specialization policy in less developed regions of Europe using the recently developed GMR-Europe economic impact modeling.
Current Research Question
The research question concerns the extent to which GMR-Europe can provide an appropriate solution to measure the economic impact of SmartSpec policies after various policy interventions are simulated.
Data & Methods
European data statistics (Eurostat) and regional statistics from 1995-2020. Two main analytical dimensions: regional spillover capacity and economic impact modelling.
Societal interests
Research novelty: A new experience in implementing Smart Specialization by selecting the less developed regions of Europe, offering a method for prioritizing, and assessing the ex-ante and ex-post economic impacts. Future research could be proposed by the stakeholders/researchers to present findings that may differ in these regions. The utilization of GMR-Europe can also be an attraction for the region.
Articles
A Critical Review of Open Innovation in SMEs: Implementation, Success Factors and Challenges, Eristian Wibisono (STI Policy and Management Journal)
This literature review explores the Open Innovation of SME companies, their application, success factors, impact, and challenges. The theoretical framework is built starting from the definition, a critical pillar, and Open Innovation in SME companies. The main factor in the Open Innovation process stage is finding innovative ideas and establishing network access with the external environment. Balanced, systematic, and thorough collaboration is the key to this process. Although European scholars have done it quite a lot, the study of literature on Open Innovation in SMEs still could continue to be developed. Several research results were found in studies conducted in developing countries such as China, Taiwan, and Korea, distinguishing them from similar studies in Europe.
DOI: 10.14203/STIPM.2021.308
Universities and smart specialisation in less developed European regions: an evidence-based overview, Eristian Wibisono (European Spatial Research and Policy)
This paper aims to review the evidence demonstrating the role of universities in the knowledge diffusion function for Smart Specialisation strategies. It is not new if many experts question whether Smart Specialisation will apply equally in all regions, plus the reason that the study of the role of universities in Smart Specialisation still needs much attention. Through this evidence-based literature review, I have identified three main points that support the role of universities for Smart Specialisation in less developed regions of Europe, including resources in regional innovation systems, public sector investment support for RandD, and strong bonds of the Triple Helix actors.
DOI: https://doi.org/10.18778/1231-1952.29.1.07
The Expansion of Qualitative Research Methods in Innovation Policy Studies, Eristian Wibisono (STI Policy and Management Journal)
This paper intends to provide a general description of the position of a qualitative approach in the study of innovation policy and its possible expansion based on the experiences of experts from other disciplines. There is an important and urgent matter about improving young researchers' methodological skills in understanding complex innovation studies. By understanding and mastering various methodological skills, individual researchers, groups, or innovation study communities can provide comprehensive interpretations and insights from unit analysis to draw accurate conclusions in response to phenomena and planned research questions. Some of the research approaches suggested in this paper, namely ethnographic research and action research, require additional research skills in the field. The ethnographic approach and the participant approach allow young researchers to influence the research design by involving participants in the research in a planned manner. Therefore, it is appropriate to use a participatory approach as methodological enrichment in innovation studies. An ethnographic approach will benefit from the perspective of the innovation policy group. The qualitative approach described in this paper can be used in mixed methods, along with quantitative methods.
DOI: 10.14203/STIPM.2021.322
Contact details